Hi!
I'm obviously just getting into this breeding business, and so far I love it! I'm a biology major and I found that this is both fun and a great opportunity to learn first hand what I've been studying in class.
That being said however, even as recently as two weeks ago I had no intention of starting this hobby. I bought a 'King' Betta from Petco, affectionately named Rex, just to add some life to my office, and I noticed though that he would incessantly build bubble nests.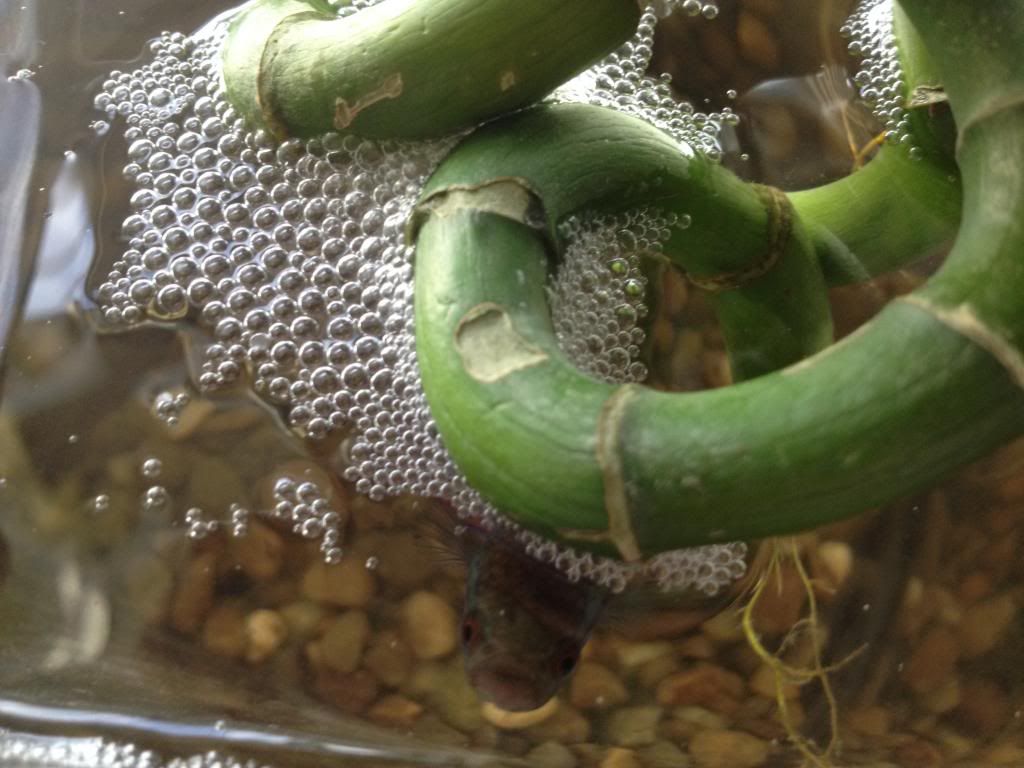 I thought it was scum at first and scooped it out, but by that evening it would be back. Obviously long story short I looked up what was happening and discovered what he was doing, and after reading up on Betta breeding a bit I decided that I had to try it! Now I have the beginnings of a breeding facility, one female tank with 3 females, a spawn / grow tank, and 2 males (including Rex).
Because the selection of females was less than desirable I had to pick ones that are a little young, so I think I'm going to give them another month before I try my first spawn.
Anyways, it's nice to meet you all! And if you have any advice I would GREATLY appreciate it. Thanks!